Acupuncture
Acupuncture is a proven 4000 year old discipline of Traditional Chinese Medicine (TCM) that is part of the philosophy of treating the whole person; body, mind, and spirit. Its purpose is to restore and balance the flow of the invisible life force Qi (chi) throughout a patient's body, for health and well being. Qi is believed to flow through the body in twelve major pathways called meridians. The meridians and the energy flow are accessible through more than 350 acupuncture points which are used in various combinations for restoring imbalances that lead to illness, pain, mental disorders, etc. The insertion of ultra-fine sterile needles into specific points on the body, frees the flow of Qi and restores internal balance so that symptoms subside and the body functions properly. Over the course of treatments, the body adjusts to a healthy state of balance, a process often described as "awakening the intelligence of the body".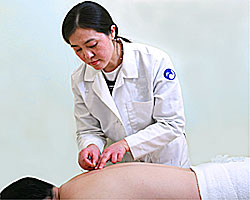 Disease or illness and their symptoms can be caused by insufficient Qi in a particular area of the body, poor Qi circulation, or Qi flowing in an unhealthy direction. Acupuncture can alleviate Qi stagnation, redirect the movement of Qi, or concentrate Qi in a specific area to restore proper flow throughout the body. Additionally, acupuncture treatment can provide immediate peripheral benefits including deeper breathing, improved sleep, enhanced digestion, improved relaxation, decreased pain, and an overall sense of well-being.
Western scientists don't fully understand how or why acupuncture works, but believe that it produces its effects through regulating the nervous system. It is believed to trigger the release of endorphins and immune system cells at specific sites in the body. Studies have shown that acupuncture may alter brain chemistry by affecting the release of neurotransmitters and neurohormones that affect parts of the central nervous system related to involuntary body functions, such as immune response and processes that regulate blood pressure, blood flow, and body temperature.
The Committee of the United Nations World Health Organization (WHO) has issued a list of over 30 diseases that lend themselves to treatment by acupuncture.
Neurological / Musculo-skeletal Disorders: Headache and migraine, trigeminal neuralgia, facial palsy, paralysis following stroke, peripheral neuropathies, Meniers Disease, cervicobrachial syndrome, frozen shoulder, tennis elbow, sciatica, lower back pain, osteoarthritis, sprains, sports injuries
Respiratory Disorders: Rhinitis, common cold, tonsilitis, bronchitis, bronchial asthma, allergies
Women's Concerns Irregular menses, PMS, uterine bleeding, amenorrhea, menopausal syndrome, fibroid disease, dysmenorrhea, infertility, lactation issues
Disorders of Ear, Eye and Mouth: Conjunctivitis, myopia (in children), hearing defects, toothache
Urinary System Disorders: UTI, urinary incontinence, enuresis, prostate issues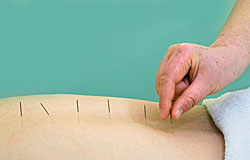 Skin Disorders: Eczema, dermatitis, shingles, facial aging
Gastrointestinal Disorders: Gastritis, gastric hyperacidity, hiccups, duodenal ulcer, colitis, constipation, diarrhea, hepatitis
Other problems: Depression, stress, anxiety, addictions, insomnia, stop smoking, morning sickness, fatigue, weight control, Lyme disease, hypertension, cancer support, chronic fatigue, fibromyalgia, post-operative recovery
Furthermore, acupuncture can be used in the treatment of pediatric conditions, can be an important preventive health measure, and help with stress management.
Acupuncturists are rigorously trained and licensed to assure patients of skilled and safe treatment procedures.
Herbs
Chinese herbal medicine is a holistic and powerful treatment that has been an integral part of Traditional Chinese Medicine (TCM) for thousands of years. It is regularly used in conjunction with acupuncture as a safe and effective means of healing the body and mind. Herbal formulations are tailored to meet the specific needs of individuals and address both the patient's acute symptoms and underlying condition. They treat the body's underlying disharmony by restoring internal balance and strengthening the immune system.
Derived mostly from natural plant sources such as roots, branches, bark, stems, flowers, leaves, fruits or seeds, as well as natural minerals and certain animal products, formulas have been proven safe and virtually free of side-effects. Herbal formulas are compounded so that certain ingredients enhance the effects of other ingredients or counteract unwanted side effects and can often be used in conjunction with additional formulas to treat multiple symptoms simultaneously. Sometimes herbs are added to formulas to aid digestion and assimilation. Generally, traditional Chinese herbs have much lower toxicity than many Western pharmaceutical drugs and are remarkably effective.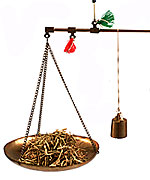 Herbal formulas are derived and prescribed with much care, knowledge, and consideration. Herbs are chosen to target specific organs and to carry out distinct functions. They are most often taken internally in the form of pills, powders, or teas, but can be applied externally in the form of an ointment as well. Boiling ingredients and then straining the liquid into a tea is the traditional method of taking Chinese herbal formulas and the fastest method of assimilation into the body. However, pills or powders are digested nearly as quickly and can offer more ease and convenience